Hexagon Metrology and some of its versatile measuring solutions will be on show at EuroMold 2011, the World Fair for Mould Making and Tooling, Design and Application Development.
At EuroMold 2011 in Frankfurt/Main, Hexagon Metrology will be presenting a wide range of products for every industrial metrology application, in particular mould making and tooling, design and application development, at Booth M46, Hall 8. Hexagon Metrology is a long-established and reliable partner in these fields.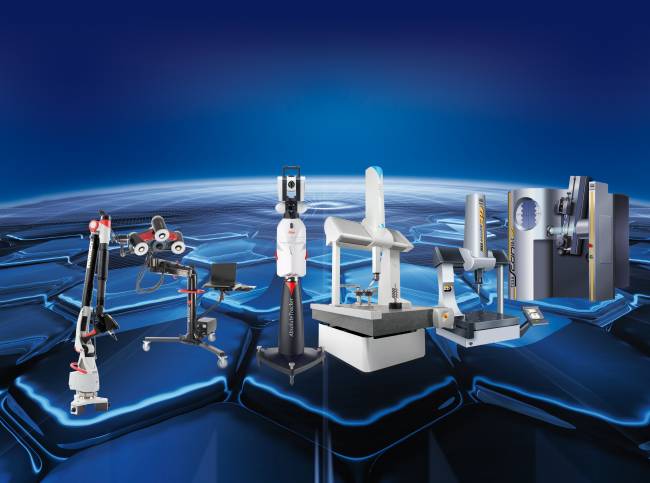 Portable coordinate measuring machines from Hexagon Metrology are efficient measuring solutions for components of all sizes. Customers can benefit from enormous time and cost savings by simply being able to take the measuring system to where it's needed.
In the field of portable metrology, Hexagon Metrology is exhibiting the ROMER Absolute Arm, the most precise ROMER coordinate measuring machine. The new ROMER measuring arm, the first to be equipped with absolute encoders, greatly simplifies the process of measuring. With this technology, there is no need to initialise all the encoders, as was previously the case with every measuring arm – the user simply switches the measuring machine on and starts to measure.
At this year's EuroMold, Hexagon Metrology is also presenting the new generation of 3D white-light measuring systems under the Cognitens brand: the Cognitens WLS400M manual and the Cognitens WLS400A automatic systems use digital stereo-vision technology to capture high-precision 3D data. This technology finds worldwide applications, especially in the automotive industry, and provides rapid quality control.
A further highlight is the Leica Absolute Tracker AT901. This instrument is the heart of a portable high-performance measuring system. When used in conjunction with optical or tactile hand- or robot-guided sensors, such as the Leica T-Probe or the Leica T-Scan, the Leica Absolute Tracker AT901 transforms into a metrological multitalented performer.
Hexagon Metrology is also showing the DEA GLOBAL Silver, which is quicker, measures more accurately and is easier to handle than ever before. Scanning throughput has been increased by up to 35% compared with the previous models. Optimised movement algorithms, upgraded software and a new controller have produced still more productivity.
The Hexagon Metrology booth will also provide visitors with the opportunity of viewing TESA precision measurement instruments and TESA measuring machines (including TESA Micro-Hite height gauges and TESA Micro-Hite 3D, TESA Scan).
Also on view are m&h Inprocess metrology equipment as well as various probe systems and the latest version of the 3D Form Inspect software. This software is the proven measuring solution for the mould making and tooling industry, and allows all sides and all axes of geometric and other shapes to be measured and recorded directly on the machine tool. This saves time and enhances quality.