GRAPHISOFT VP of Business Development Miklos Szovenyi-Lux and Vice President of NCME Li Yanqiang signed the Memorandum setting out the terms of their strategic partnership.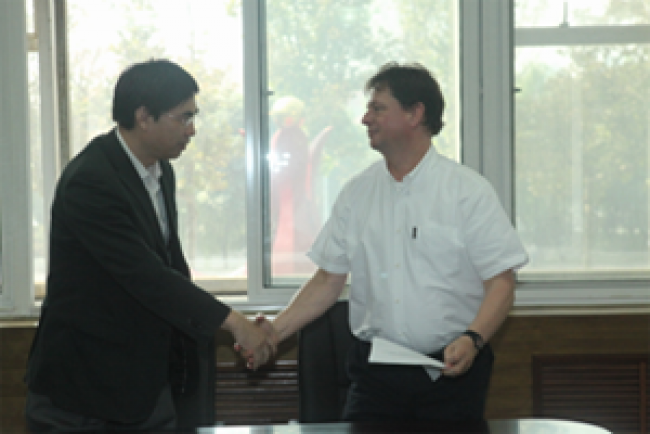 Li Yanqiang and Miklos Szovenyi-Lux
NCME and GS agree to establish a NCME-GRAPHISOFT Strategic Partnership Program with the objective to promote and implement Building Information Modeling (BIM) to strengthen the design capabilities of NCME, the brand and influence of NCME, to support the growth of BIM in China and the creation of specifications for municipal design, as well as BIM standards for China based upon GS's ArchiCAD and related software and services.
NCME is a nationally-recognized, professional organization. A design and research organization integrating urban planning, project consulting, environment assessment, project design, contract engineering, project supervision, research and technology development. NCEM is one of the parties responsible for developing standards and rules for municipal design.
During the course of the next three years, GRAPHISOFT will assist NCME with implementing BIM on design, collaboration, sustainability, and create BIM specifications.