Digital Sculptors today anounced the availability of Rhino to Alias 2012 plugin to import Rhinocerous 3D files directly into Autodesk Alias. The plugin allows datasets such as lights and shaders to be imported into Alias, along with geometry data.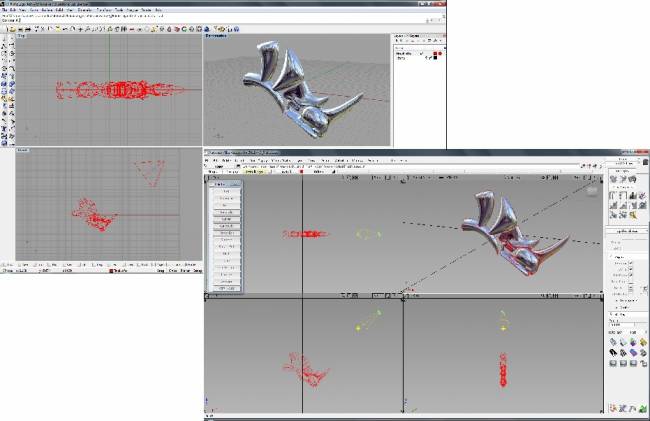 "Both Autodesk® Alias and Rhinoceros® 3D are used by Industrial designers to explore and create free-form content in 3D. There is a large market space where these products overlap in terms of functionalities. At present the only way to transfer data is through nuetral formats such as IGES and STEP. Although 3d geometric data can be transferred, many of the attributes such as color, lights, shaders, textures, layer visibility and names etc. are lost in the process." said Rajeev Nair, founder Digital Sculptors."Our plugin bridges that gap to a good extent. We hope to improve the integration to a greater extent with future releases, including a reverse plugin to translate Alias data back to Rhino"
The plugin has be written using OpenAlias and OpenNurbs APIs.