SolidACE, a company developing computer aided design and engineering tools for the architectural, building and construction engineering, and plant engineering markets, today announced the release of the new major version 3.0 of BuiltWorks, a structural steel design and engineering add-in application for SolidWorks® CAD environment.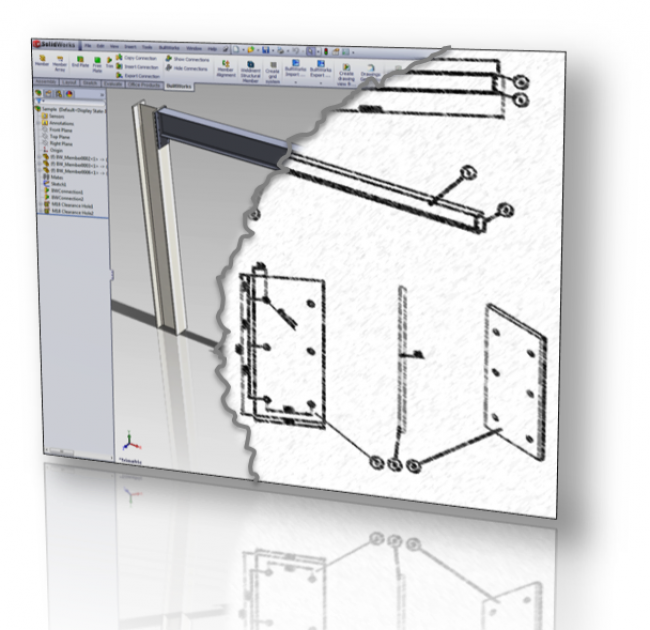 Version 3.0 has new brand name BuiltWorks 2012, and it fully supports the corresponding version of 3D CAD platform – SolidWorks 2012. SolidACE continues the further support of previous platform versions of BuiltWorks v.1 for SolidWorks 2010 as well as BuiltWorks v.2 for SolidWorks 2011 due to multiple requests from user community that keep using SolidWorks 2010 and 2011 versions for daily business. The release of BuiltWorks v.3 is the trigger event for SolidACE to start the process of SolidWorks Gold Product Certification!
"From the beginning BuiltWorks was developed to meet the requirements of AEC, Plant, Process & Power industries, opening new markets and new application areas for SolidWorks customers. Today, with the range of intelligent steel data translators, such as SDNF and CIS/2, which enable transferring parametric data of steel structures to and from SolidWorks environment, BuiltWorks transforms SolidWorks to a sort of data centric solution, providing a link between design workflows of Mechanical, Structural and Plant departments," said Dr. Vladimir Popov, CEO of SolidACE. "With the release of new BuiltWorks version 3 we are targeting our flagship product for SolidWorks Gold Product Certification to ensure and confirm that BuiltWorks represents not only the highest level of integration with SolidWorks software, but also the highest value to the SolidWorks end user".
Some of most important new features and enhancements in BuiltWorks 2012 v.3.0 are:
Compiled and tested against SolidWorks 2012;
Automated dimensioning option in Drawings Generator;
New databases of steel section profiles for Australia and New Zealand;
Support of End Plates and Free Plates in Import of CIS/2 interoperability format;
Improved Connection handling performance.
BuiltWorks 2010 v.1.6 and BuiltWorks 2011 v.2.1 with the same features are released in parallel supporting the appropriate versions of SolidWorks
The new BuiltWorks 2012 version 3.0, as well as continuously supported BuiltWorks 2010 and BuiltWorks 2011 versions, will be available for download through SolidACE web site immediately.