One free Envisioneer upgrade per month is the prize for the best design created using Envisioneer design software.
Begins the first Monday of each month
Ends the Last Monday of each month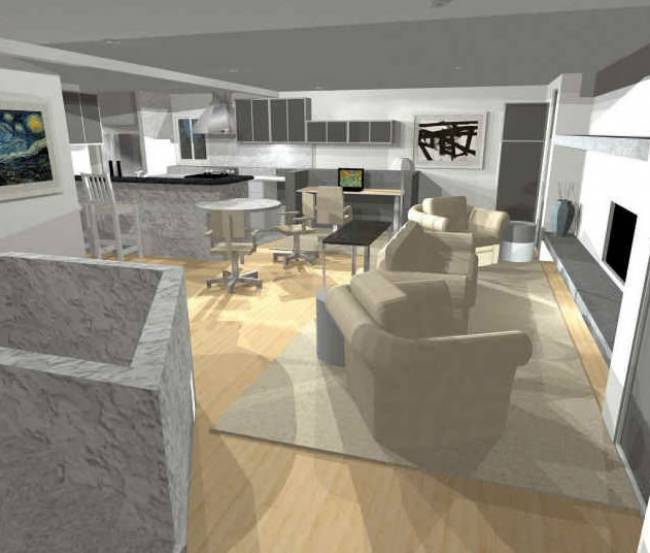 Beginning October 2011, Cadsoft will host a Design Challenge for clients using Envisioneer. Submissions should be made to support@cadsoft.com and should include one rendering. Each month includes a different Design Challenge noted below:
October - Front building exterior
November - Outdoor living space
December - Family room
January - Kitchen
February - Bathroom
March - Garage
April - Dining room
May - Home office
June – Games room
July - Addition or renovation
August - Master bedroom
September – Users choice
Vote on your favorite submittal using the "Like" button and the most "Likes" during the month will be the winner of that Design Challenge. Winners from each month will receive a free upgrade to the newest version of Envisioneer or the next version released if the client already has the most recent version.
Voting takes place here www.facebook.com/pages/Cadsoft/183472605024683?
All designs submitted may be used in Cadsoft marketing campaigns with designer's credits, company logo, and/or company name and no advance permission is required.