The flexibility of its Delcam software has been a key factor in the rapid growth of A&M EDM. Unlike many subcontractors that choose to specialise in supplying a particular industry, A&M EDM has always sought a diverse range of customers.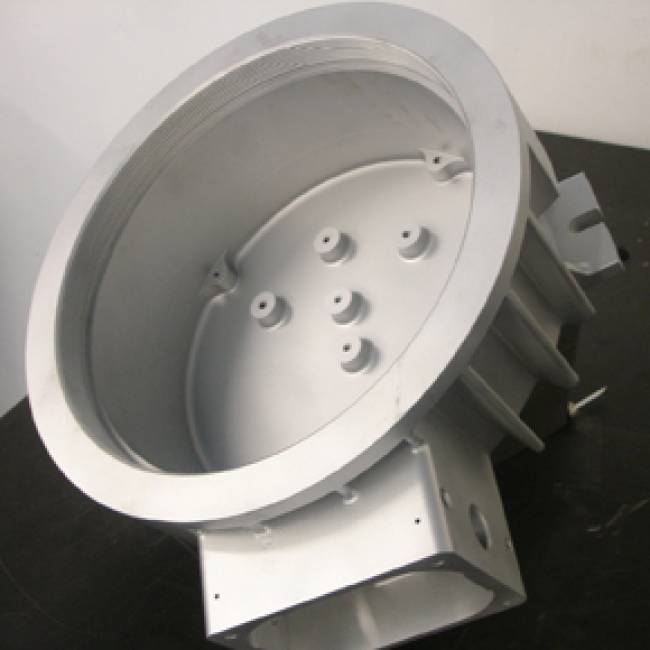 A&M was founded by Managing Director Mark Wingfield in 2002 with two EDM machines in a rented space within the current building in Smethwick. The company now owns the whole site, is one of the largest spark erosion service providers in the UK and has a rapidly growing machining business.
"We don't want to be limited to any industrial sector; we are a subcontractor for anyone who needs our precision engineering services," explained Quality Manager, Kevin Powell. "We take on projects from automotive, autosport, aerospace, electronics, medical or energy, plus all types of mouldmaking and press tool manufacture. As well as being important to our growth, this flexibility helps in any downturn because a shortfall in one sector can be balanced by extra business from the others."
Investment in the latest technology has been another key component in the success of the business. The site now contains over thirty CNC machines; the majority are less than five years old and feature the latest in EDM, wire EDM and conventional machining technologies. Even during the recent recession, A&M carried on recruiting extra people and investing in more equipment to continue to strengthen the company.
From the start, A&M built its reputation on fast turnaround and high quality. This approach has allowed the company to expand through generic growth in a number of larger core customers and from recommendations from satisfied clients.
One of its earliest successes came through providing an overnight repair service for press tools by manufacturing replacement inserts for delivery the next morning. This success convinced Mr. Wingfield that he needed to add machining capabilities to his EDM business and lead to the initial purchase of two Hurco machines in 2006. "We wanted to be able to complete everything in-house, rather than risking any quality or delivery issues by using sub-contractors," he remembered.
Subsequently the machining side of the business has grown more quickly so that it will probably be around half of the company's turnover this year. A&M already has one mill-turn machine, plus two CNC lathes, along with nine mills including two with five-axis. Mr. Wingfield is planning to add two more Hurco machines to meet this growing demand.
"We have used Delcam software for about five years, soon after we bought the first Hurcos," said Mr. Wingfield. "We started with PowerSHAPE for our data translation and design work, and then added PowerMILL for programming. I knew Delcam from a previous company and had always thought it was good software. I've never regretted that decision; it has always done everything that we needed across all the different types of work we have to tackle."
"The Delcam software is easy to use for systems that are so powerful," he added. "We have taken people that were expert machinists but had no computer experience, and soon had them programming our five-axis machines. Programming our Hurco machines with PowerMILL allows us to deliver the high quality and rapid turnaround that our customers demand, and the flexibility of PowerSHAPE allows us to do all of the different facets of our work."
"Delcam's sales staff are very good and really know what they are talking about, while the support team is excellent. Any problems we have are sorted out very quickly. This is essential for any business like ours that has built its reputation on fast delivery."
A&M is currently targeting further growth from the aerospace industry. It has been accredited to ISO 9001-2008, AS9100 and NADCAP, and was one of the first subcontractors to receive SC21 accreditation. "We have applied for planning permission to extend our building because we know there is a lot of work out there," commented Mr. Wingfield. "We are close to winning some long-term contracts to underpin the rapid-turnaround projects where we currently find most of our business. With the support we receive from Delcam and Hurco, I'm sure we will be able to continue our expansion."