AVEVA (LSE:AVV), a leader in engineering design and information management solutions for the plant, power and process industries, today announced AB, one of Sweden's leading contractor and industry groups, will use AVEVA Plant as its principal design portfolio. AB has realised major cost and time savings using AVEVA PDMS for 3D design since it was first deployed in 2000. Under the terms of the new agreement, AB will now roll out AVEVA Plant across all new large and medium sized design projects.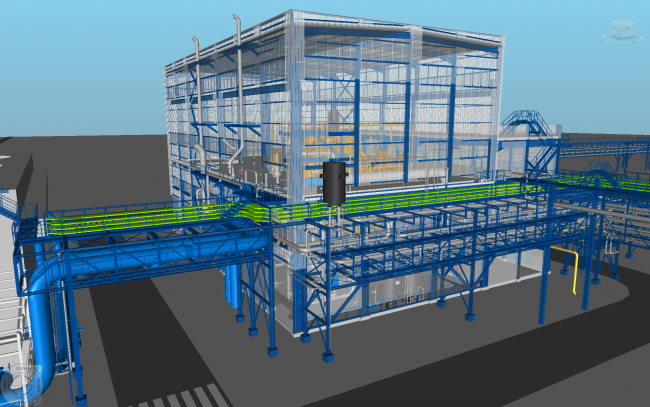 Working within a number of sectors, including paper, chemical, energy, petrochemical and pharmaceuticals, ABprovides customers with profitable energy solutions. Projects include new paper machines, biomass power plants,nuclear, thermal and renewables.

"We selected AVEVA PDMS not only because we know it will always get the job done, but also because it is the most established design tool on the market being used both by our customers and machine suppliers", said Per Högberg, CAD Coordinator, AB. "We are winning new business in both our traditional and new business sectors. This growth demands 3D design that offers high productivity, right first time design and minimum site rework. PDMS provides thisand we can pass these benefits directly to our customers. Using AVEVA software is making us more competitive while helping us to satisfy our customers".

"AB has paid us the ultimate compliment by standardising on AVEVA and this reinforces our longstanding relationship", added Jan Backlund, Account Manager EMEA North, AVEVA. "They need to work with the most up-to-date 3D designs. Design consistency and the sharing of accurate information is critical to avoid rework that becomes increasingly more costly and disruptive as a project evolves. It's very satisfying to see how our AVEVA Plant solutions are having such positive impact on the bottom line at AB".
AVEVA PDMS 3D design software is part of the AVEVA Plant portfolio, delivering maximum design productivity and capability on all types of plant projects, from small upgrades to major new builds.
For further information visit www.aveva.com/plant