Delcam will show how its CADCAM software can help manufacturers to design and machine tyre moulds more efficiently and faster than ever before at the Tire Technology Expo in Cologne, Germany, from 14th to 16th February. By reducing design and manufacturing times whilst guaranteeing the highest levels of quality, Delcam's tyre solutions enable customers to speed the introduction of new tyre designs and to minimise costs.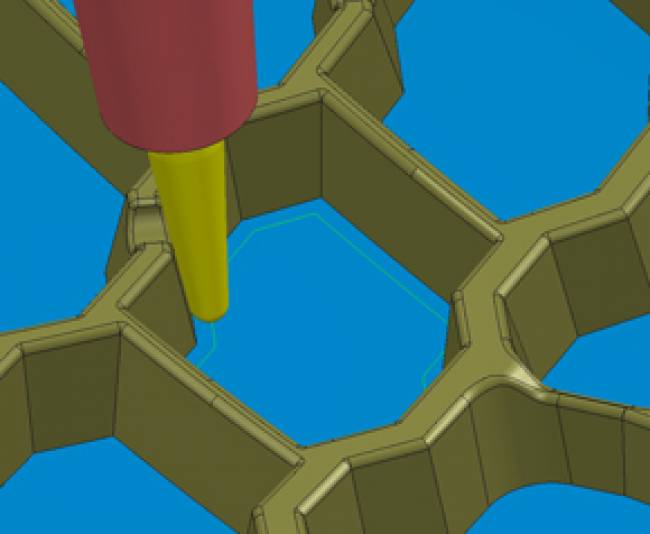 Built on over thirty years of experience serving manufacturing industries, Delcam's powerful CAD software, PowerSHAPE Pro provides a vast array of tools to assist in the design of components for the tyre mould industry. Dedicated routines exist for the design of moulds and casting models from data imported from any product design software.
For the repair or remanufacture of older tooling where CAD data does not exist, PowerSHAPE Pro's fully-integrated reverse engineering system can generate the required computer models. Working with a wide range of data capture devices (including optical, contact and non-contact), the comprehensive range of tools allows users to capture the intent behind the design, not just the existing shape of a component. The software can not only reconstruct old parts, but improve or re-engineer them.
Once the design has been finalised, Delcam's PowerMILL CAM system can be used to cut the parts using a range of high-speed and five-axis strategies. Techniques offering specific benefits to tyre-mould manufacturers include pocket roughing using one spiral cut to give maximum material removal with lower tooling costs, swarf machining with tapered tools to give good surface finish on the pocket walls, and rest machining of the finer details using small cutters, with automatic tool tilting to avoid any collisions.
Even though Delcam products offer a wide range of powerful tools, this functionality may be too generic for the needs of specialist tyre manufacturing companies. For these organisations, Delcam Professional Services can develop specific solutions that combine one or more standard Delcam products to provide functionality customised to the needs of the customer.
Many design and manufacturing tasks in tyre production are either repetitive or formulaic based on a number of options. The process of performing these operations can be time consuming and as a consequence error prone. Delcam Professional Services can automate these design and programming activities across a number of Delcam and third-party products, reducing the cycle time of each task and allowing staff to be used more efficiently.
Specific applications developed for the tyre industry include an automated system for positioning toolpaths within each segment based on the tire clock, the "roadmap" of a tyre describing the order of all pitches that build its geometry. A second development uses five-axis machining to drill the air-vent holes in the tyre mould. Automatic generation of the toolpaths for these drilling operations reduces time and costs significantly.