ZWSOFT, a leading supplier of 2D and 3D CAD/CAM solutions to the AEC and MCAD industries, today announced new 2X and 3X machining systems based on the forthcoming release of ZW3D 2012. The brand-new two-axis and three-axis systems will provide users with numerous milling and turning improvements, and improves speed through multi-threaded processing.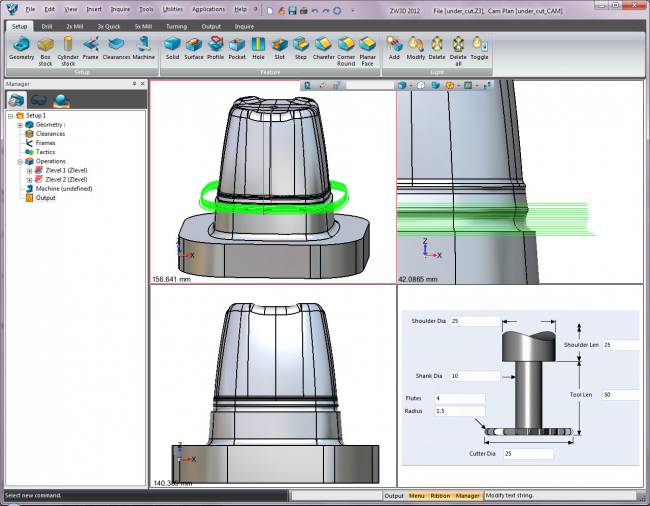 ZW3D 2012 2X Machining
The new ZW3D 2012 2X Machining system offers 2X turning, 2X milling, hole machining operations, and auto-feature tactics. The two-axis turning function provides support for OD and ID roughing, finishing, threading, and grooving operations. Two-axis milling is enhanced through a facing operation that creates tool paths for efficiently machining large planar regions with arbitrary boundaries, and complex planar regions with many holes and voids.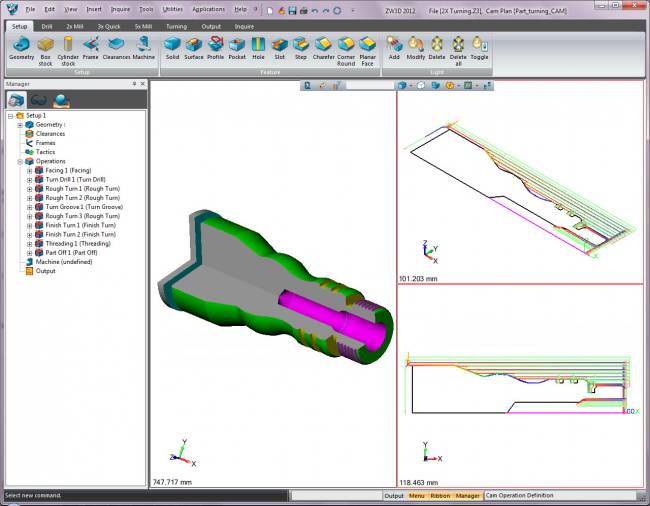 The 2X Machining System includes a lightweight CAD system so that users can modify models easily during the machining preparation stage. The CAD functions include solid modeling, healing, and data exchange. This allows users to effortlessly perform CAM operations in same environment as CAD functions; the powerful data exchange allows them to communicate easily with clients.
ZW3D 2012 3X Machining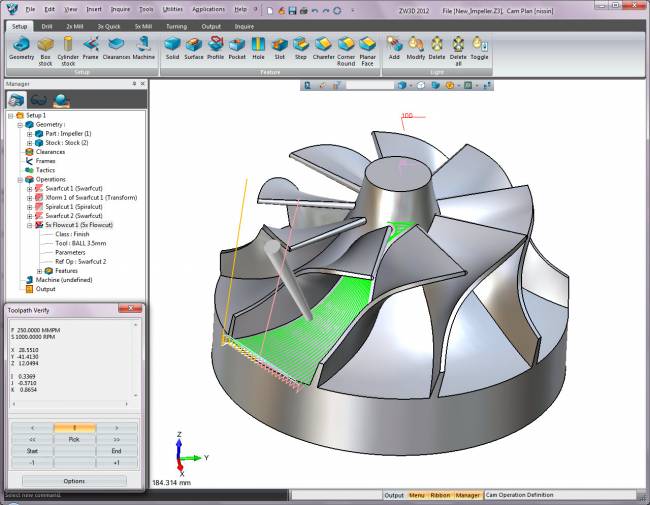 The ZW3D 2012 3X Machining system with QuickMillTM technology offers efficient 2X turning, 2X and 3X milling operation, hole making, including feature recognition, roughing, finishing, and high speed machining. Quick Mill high speed milling is enhanced through multi-threaded calculations and new operations. For instance, 3X Machining can now remove material beneath overhanging shapes in 3X tool paths, and allows the use of wheel and T-slot milling tools. A new 3X operation mills surfaces in the same plane or different levels of a plane in a single operation.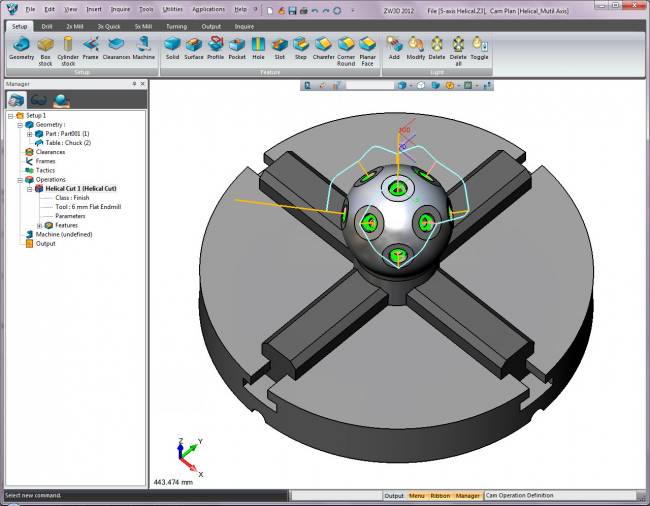 The 3X Machining System also includes a lightweight CAD system the same as that of 2X machining system, which saves users much time and prevents data loss, because users no longer need to transfer models between external CAD programs and the CAM software.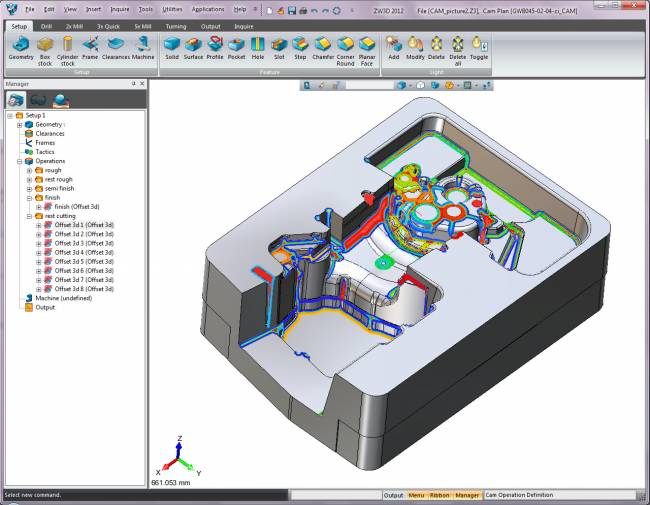 Pricing and Availability
ZW3D 2012 2X Machining will have a suggested license price of US$1,500, and ZW3D 2012 3X Machining will be priced at US$4,000. The software will be available in English, Simplified and Traditional Chinese, Czech, French, Italian, German, Japanese, Polish, Brazilian Portuguese, Spanish, and Turkish.