ArcGIS for AutoCAD is a free, downloadable plug-in application for AutoCAD that provides improved interoperability between AutoCAD and ArcGIS. Within the AutoCAD environment, you gain easy access to enterprise GIS maps hosted by ArcGIS for Server.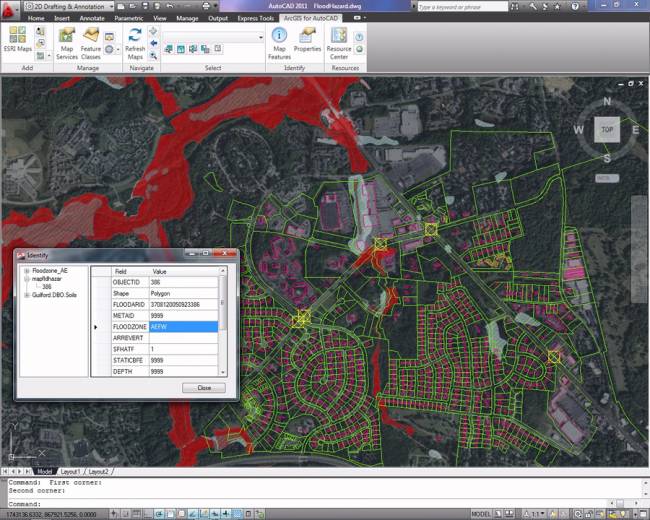 In addition, ArcGIS for AutoCAD gives you the ability to prepare CAD data for use with the ArcGIS system while leveraging your existing CAD standards.
Use ArcGIS for AutoCAD to
Streamline information sharing between GIS and CAD groups.
View live, rich cartographic GIS maps in AutoCAD.
Include the results of GIS analysis in AutoCAD designs.
Create, manipulate, and define how CAD data is organized and attributed as GIS content so it can be used in ArcGIS for Desktop or AutoCAD.
View demos to learn how you can leverage ArcGIS for AutoCAD.