ZWSOFT, a leading supplier of 2D and 3D CAD/CAM solutions to the AEC and MCAD industries, today at its 2012 global partner conference officially released the English version of its ZW3D 2012 design software for computer-aided design and computer-aided machining.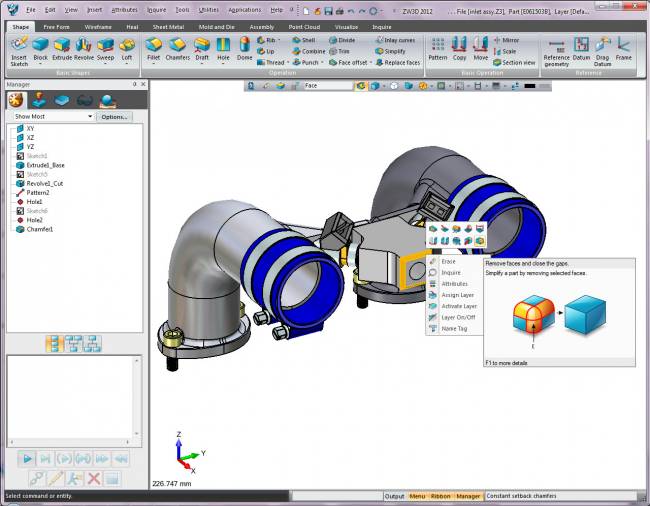 At the same time, the company also announced its free ZW3D Student Edition and education community site for students and educators.
New Features & Improvements
Enhanced User Interface offers all-new ribbon interface, right-click menus, customizable UI, faster display, and more. Simplified design processes provide customers with a way to customize the interface and so suit ZW3D to the way they work.
Refined Modeling builds on upgraded direct editing, enhanced extrusions and revolves, smart ribs, and adds new functions for sheet metal design. Intuitive direct editing allows customers to select edges and surfaces directly, then drag them to edit.
New Start-to-Part Process for Mold Design offers parting lines and faces, cores and cavities, mold bases, electrodes, and more. The brand-new mold design module gives customers the ability to semi-automate the design of molds directly from ZW3D models.
Better Machining provides new 2-axis turning, 2-axis milling topface cut operations, new undercut operation for 3-axis milling, and more. Improved machining options let customers generate efficient CNC code more quickly.
About the ZW3D Student Edition
Beginning today, students will be able to create, model, and edit great 3D design projects with ZW3D for free. The new ZW3D Student Edition provides all the CAD/CAM features from the Premium Edition, including advanced 3D modeling, mold design, and CNC machining.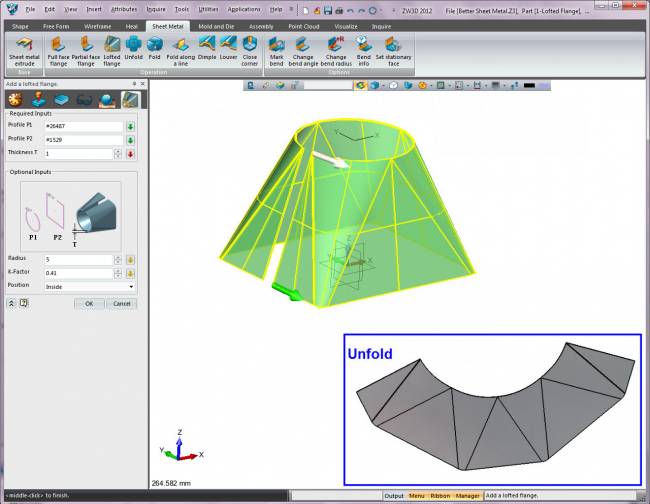 To obtain free licenses of ZW3D Student Edition, students can go to the ZWSOFT Student Community website at www.zwsoft.com/en/student, and then register with a valid .edu email address.
Price and Availability of ZW3D 2012
Starting at a price of just US$1,500, ZW3D 2012 is available in five editions to satisfy the differing needs of commercial users. For basic users, ZW3D Standard is meant for product design; ZW3D Professional adds mold design; ZW3D 2X Machining is for basic CAD and two-axis machine; ZW3D 3X Machining for three-axis machining, as well as for basic CAD; and ZW3D Premium is for all-in-one CAD/CAM modeling with 2-3X machining.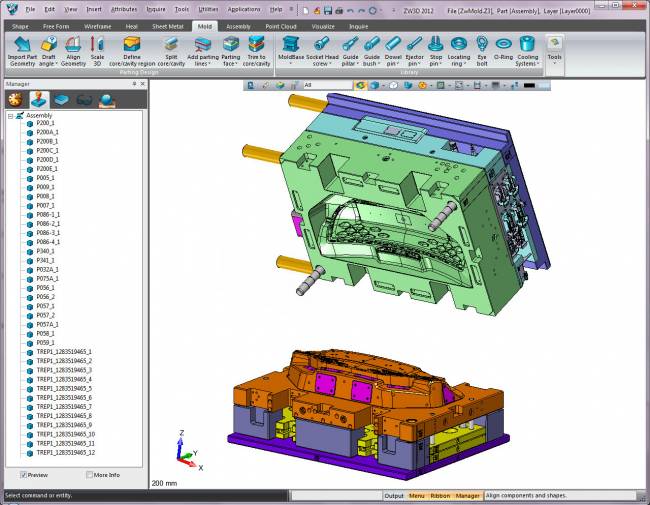 Users are welcome to download their own free 30-day trial of ZW3D 2012 English version from http://www.zwsoft.com/en/products/zw3d.html. Other language versions of ZW3D 2012 will be released in the coming weeks.
To purchase licenses for the new release, customers should contact their local ZW3D reseller through channel locator or else contact ZWSOFT at sales@zwsoft.com.