V-Ray 1.5 for Rhino includes many new features and improvements, allowing users to render with greater speed, interactivity, and control.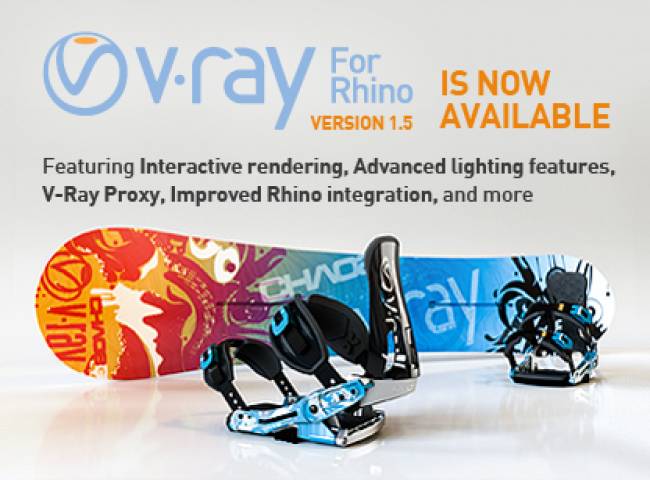 Sofia, Bulgaria – 28 March 2012 – Chaos Group announces V-Ray®1.5 for Rhino®, a highly anticipated release of the company's leading rendering solution. V-Ray® 1.5 for Rhino features real-time rendering using V-Ray RT, optimized image-based lighting with the new Dome Light, and efficient memory management using Proxy objects.
V-Ray 1.5 for Rhino offers tighter integration and supports the 32-bit version of Rhino 4.0 and the 32 and 64-bit versions of Rhino 5.0.

"Rhino users in all fields depend on V-Ray as a quick, easy and cost-efficient way to render their most cutting-edge designs," said Corey Rubadue, Director, Chaos Group USA. "With the release of V-Ray 1.5 for Rhino, we hope to meet the increased demand for speed and interactivity among CG professionals."

Visit the Chaos Group website to watch the latest tutorials and to download a free trial, or find your local reseller to purchase a copy of V-Ray 1.5 for Rhino.