Nersoft systems S.A.C (http://www.gstarcad.com.pe/), the distributor of Gstarsoft in Peru has attended Expooficina2012 in Peru from May 24 to May 26, 2012 and achieved great success.




Expooficina is one of the leading exhibitions in the industry for operation, maintenance and office appliance. Every year, thousands of visitors all over the world come to attend this exhibition.

This exhibition provides a good platform for both GstarCAD and the visitors to know more about each other and exchange views. The excellent explanation to new features of GstarCAD received high praise among visitors.

During these three-day event, a variety of GstarCAD products were introduced to visitors through live demo by Nersoft systems S.A.C. GstarCAD with high performance and powerful functionality attracted many visitors. Dynamic Block and PDFtoDXF were the most concerned functions and captured wide attention.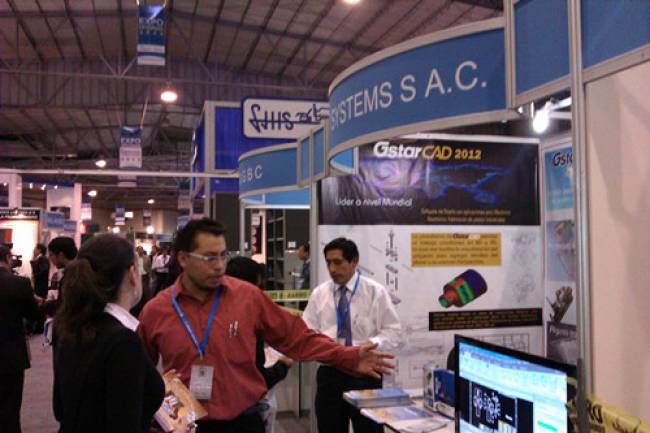 Numerous visitors came to the booth of GstarCAD and showed great interest to this practical software. Several visitors wanted to be agents of GstarCAD. More than 300 potential customers requested the product brochures and left their contacts for future cooperation. One visitor said, "It's really good software and it impresses me a lot with its affordable price and functionality."