ZWSOFT, a leading supplier of 2D and 3D CAD/CAM solutions to the AEC and MCAD industries, announced that ZWCAD in Brazil has been a great hit at Mecânica Trade Fair recently held, well-received by more than 12,000 visitors.
totalCAD, ZWCAD's authorized distributor in Brazil thoroughly presented ZWCAD at this trade show with a well-designed booth and in-depth demos by its professional staff. Over 12,000 people who visited the venue registered for further notification of product information.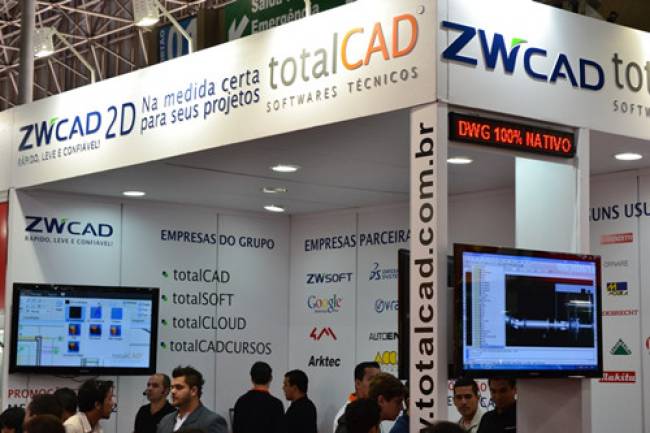 Feedback from these visitors included ZWCAD not only being economical, but functioning as a quality product as well. Its friendly user interface makes it easy for users to learn and utilize ZWCAD. Powerful drafting and detailing tools drive user's design work from their first idea to their complete design. Easy file sharing functions make communication even easier. In terms of APIs, ZWCAD lets customers enjoy a fluid customized design experience.