Xsens, the leading innovator in 3D motion tracking technology and products, has launched a new MTi® product portfolio for industrial applications such as antenna/camera stabilization and unmanned system control. With the introduction of the 4th generation high-performance product line, MEMS based motion trackers (IMU, VRU, AHRS and GPS/INS) now match the requirements in terms of accuracy and robustness for many applications previously depending on fiber-optic gyroscope (FOG) based solutions. The new MTi builds on the benefits in size, price, power consumption and flexible interfacing options Xsens' customers have relied on for the past 12 years. With 7 distinctive models in the product portfolio offering 3D orientation, 3D position, 3D velocity, 3D dynamic data and a range of interface options, there is a match with any industrial application.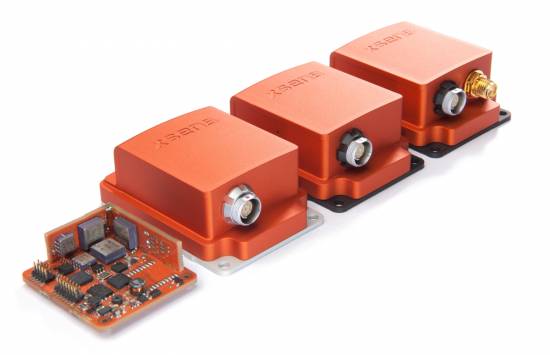 The MTi® product portfolio consists of two product lines. The MTi 10-series extends the proven technology of the previous generations of the MTi, of which more than 20.000 units have been deployed since 2005. The MTi 10-series improves orientation accuracy while under vibrations with at least a factor of 50. The bandwidth of the accelerometers and gyroscopes has been increased by a factor of 15. Available products are the MTi-10 IMU (Inertial Measurement Unit), the MTi-20 VRU (Vertical Reference Unit) and the MTi-30 AHRS (Attitude and Heading Reference System).
The MTi 100-series is Xsens' new high-performance product line, incorporating state-of-the-art vibration rejecting gyroscopes and a powerful multi-core processing unit running a new embedded sensor fusion core that goes beyond standard Kalman-filter based solutions. Available as MTi-100 IMU, MTi-200 VRU and MTi-300 AHRS, it is an excellent drop-in alternative to the MTi 10-series when extra accuracy is required. The MTi-G-700 GPS/INS is the successor of the MTi-G introduced in 2007. The MTi-100 series can serve as a cost-effective replacement unit for high-grade IMU's, making the end-product more economically viable.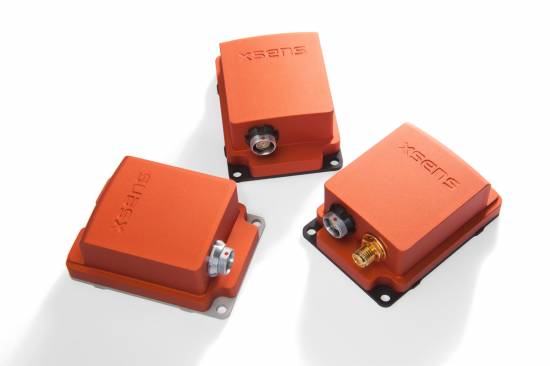 Xsens is working closely with customers in developing and testing the products. "We have integrated the Xsens MTi-G AHRS sensor with a range of products designed for installation on land, sea, and air platforms, including tactical (TACAIR) and rotary wing aircraft", explains Paul Wynns, Aircraft Systems Program Manager at Argon ST, a wholly owned subsidiary of The Boeing Company. "We value the Xsens MTi product line for its ease of integration, reliability, and accuracy, along with its small size and rugged packaging".
As the market leader, Xsens is relied upon by many high-profile companies such as Sonardyne, Kongsberg, Argon ST (Boeing), Sagem (Safran Group), Electronic Arts, NBC Universal and Siemens. Casper Peeters, CEO and co-founder of Xsens, emphasizes the advancements of this 4th generation MTi: "These products are designed for many levels of integration and are all highest quality in terms of accuracy, robustness, cost effectiveness and ease of use. With the new MTi, Xsens strengthens its position as the leading company for orientation and position."
Xsens will publicly demonstrate the new MTi product portfolio for the first time at AUVSI's Unmanned Systems show in Las Vegas, NV, USA (6 - 9 August 2012) at booth 2251. Orders can be placed as of today.