3Dconnexion, the world's leading provider of 3D mice for design and visualization professionals, today announced 3Dconnexion 3D mouse support in Autodesk® Mudbox® 2013, 3D digital sculpting and digital painting software. Autodesk Mudbox users – including game developers, visual effect specialists, post-production professionals, and product designers – can now easily enhance the power of Autodesk Mudbox capabilities with the wide range of benefits provided by a 3Dconnexion 3D mouse.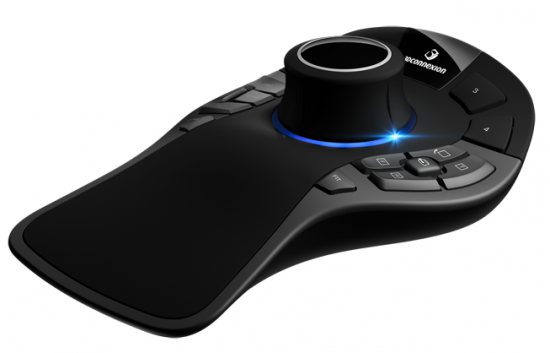 "We are extremely excited to see the continued expansion of 3Dconnexion support in Autodesk's applications," said Antonio Pascucci, vice president of products, 3Dconnexion. "As demand skyrockets for increasingly sophisticated 3D digital artwork, 3Dconnexion 3D mouse support across the majority of Autodesk's products ensures a consistent 3D navigation experience and, ultimately, better results in less time."
3Dconnexion 3D mice augment the robust feature set and high-performance Autodesk Mudbox 2013 environment. With a 3Dconnexion 3D mouse in one hand, users can precisely position and visualize their 3D content while using a regular mouse or tablet in the other to simultaneously paint and sculpt. This natural two-handed work style helps to immerse users in the design, boosting creativity and the delivery of exceptional results.
3Dconnexion will be demonstrating 3D mouse support in Autodesk MudBox 2013 in booth #1013 at SIGGRAPH 2012 in Los Angeles, Calif., Aug. 7-9.