Creaform, market leader in portable 3D measurement technologies and 3D engineering services, will be exhibiting for the first time at Fakuma and presenting its 3D measurement solutions for the plastics industry.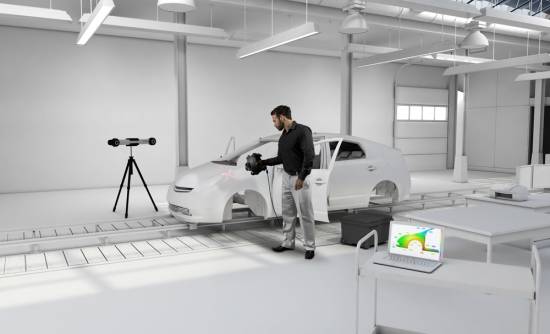 Manufacturers using molds and dies production methods such as stamping, casting and plastic injection must deal with physical phenomena like shrinkage and spring back effect, which complicates the match with the CAD geometry. Complete surface measurement of the parts and its tooling through 3D scanning can actually help in assessing to which extent the phenomena are impacting the part. Results obtained through the 3D scan provides good insight during the tooling iterative design process, while accurately monitoring the die and mold geometry and the corresponding produced parts will help in reducing the number of design iterations and producing parts that will perfectly match the CAD reference.
Creaform's portable 3D measuring technologies capture the dimensions and shapes of plastic molds and prototypes with high accurate and give all necessary information required for the manufacturing or modification of the plastic part. The Handyscan 3D portable 3D scanner, the MetraSCAN 3D optical CMM scanner and the HandyPROBE portable CMM all produce accurate, repeatable and high-resolution 3D data. They also provide complete and accurate .stl models, regardless of the measurement environment. Even shiny plastic parts can be easily digitized with the MetraSCAN 3D.