netfabb Automatic 3D Packing is a netfabb Premium Tool that automatically packs a build platform with 3D parts using advanced optimization algorithms. The netfabb Automatic 3D Packing is ideal for Laser Sintering machines. It saves on material when supply is scarce and minimizes man-hours for build setup and nesting.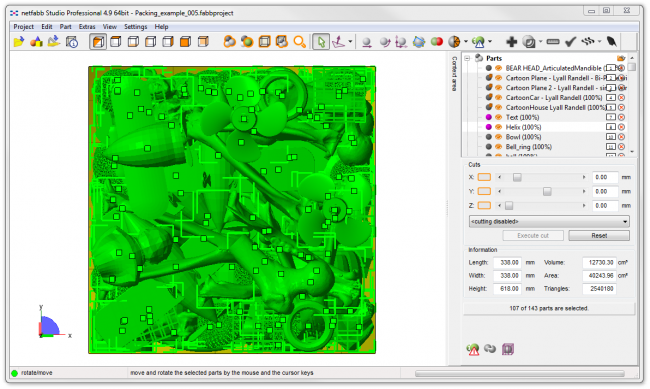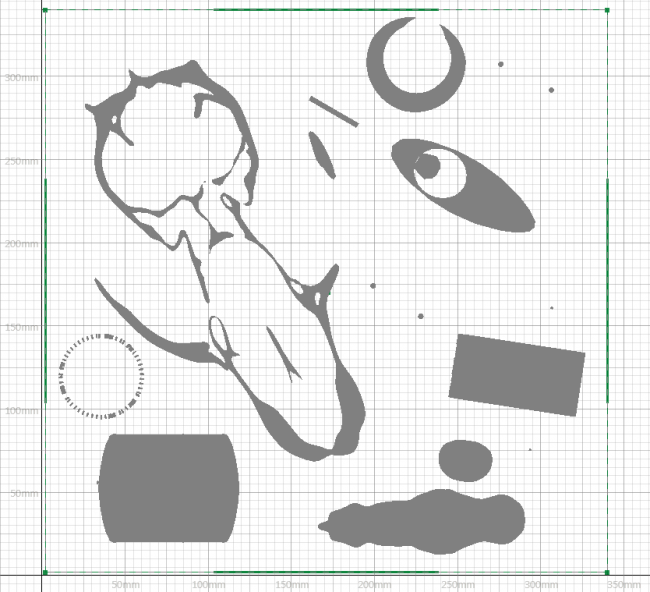 The advanced algorithms outperform manual operators on packing and users report that they can pack over 50% more parts in a build when they use netfabb Automatic 3D Packing. This increases revenue and saves material by enabling you to run fewer builds for a certain number of parts. With material supply for laser sintering presently being scarce this is a product that helps.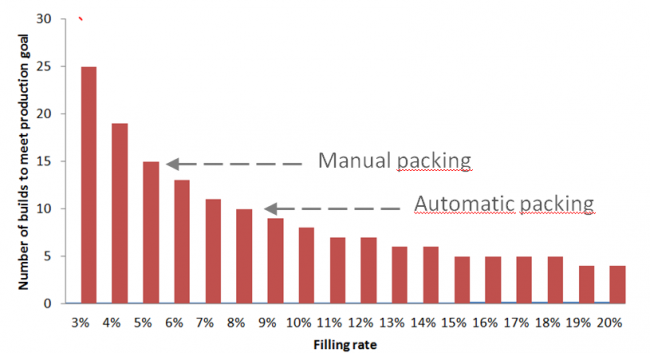 An unlimited number of parts can be packed and the user can select the level of optimization and accuracy of the packing. The netfabb Automatic 3D Packing tool is incremental which means that you can add small parts automatically to a build. This enables you to easily fill up the remaining space and increase the density even more.
The netfabb Automatic 3D Packing tool offers user defined build platform sizes for up to three different build sizes:
• Small - 250 x 250 x 350 mm
• Medium - 400 x 400 x 650 mm
• Large - 1000 x 1000 x 1000 mm
The netfabb Automatic 3D Packing is an add-on to netfabb Studio Professional. It can output the packed and optimized builds in 3D or as slice files and can be used with most Additive Manufacturing machines.
To purchase the netfabb Automatic 3D Packing tool feel free to contact netfabb directly at sales@netfabb.com. I would also recommend you to contact any of our resellers at http://www.netfabb.com/netfabb_reseller.php to receive local support and build a relation with a local netfabb partner.
Act now, save on time and material and increase revenue by purchasing the netfabb Automatic 3D Packing tool immediately!