Nemetschek Vectorworks, Inc., a provider of intuitive, powerful and practical CAD and Building Information Modeling (BIM) software solutions, is pleased to announce the release of the 2013 version of its award-winning Vectorworks® line of design software, including: Vectorworks Designer, Architect, Landmark, Spotlight, Fundamentals and Renderworks®.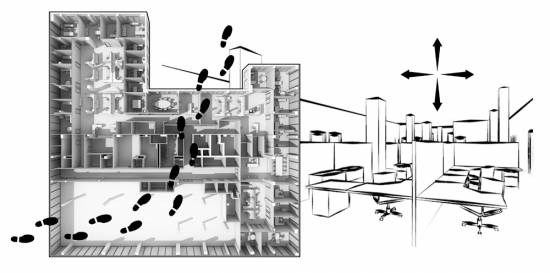 "The world of design is changing. BIM has a continuously growing influence on the AEC Industry, cloud technology is adding freedom and convenience to the design process and the competitive economy is increasing the need to create stunning presentations to win business," said Sean Flaherty, CEO of Nemetschek Vectorworks. "Whether you're an architect, a landscape professional or an entertainment designer, we know your process as a designer is evolving. With Vectorworks 2013, you'll discover new tools and forms of collaboration to support your design practice, streamline your workflows and improve your efficiency."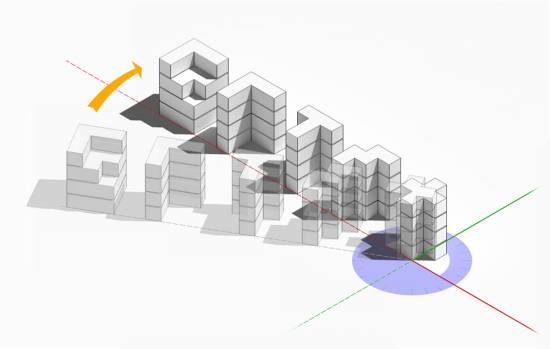 The Vectorworks 2013 product line contains more than 80 improvements, including new commands and tools. Performance in many areas of the program has also been improved, and examples of this include wall network manipulation, hidden line rendering, changes to Vectorworks Spotlight lighting devices and 2D navigation of Vectorworks scenes.



"Feedback from our users is one of the most important resources we have to identify opportunities for improvement, and this release of Vectorworks software reflects the requests we've received from designers who use the program every day," said Dr. Biplab Sarkar, Chief Technology Officer of Nemetschek Vectorworks. "We've improved our 3D modeling capabilities, added new file export options for greater interoperability and enhanced the performance of several key functions."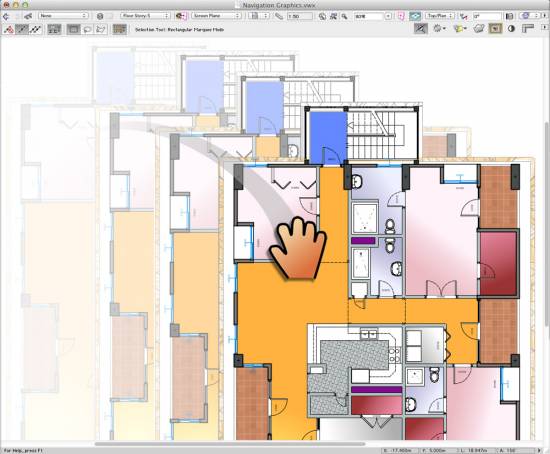 The 2013 version of Vectorworks software delivers several major improvements, including:

Greater interoperability: Enhancements to already robust file imports and exports, such as IFC, DWG/DXF and ODBC, plus new file format support for Rhinoceros® 3DM, DWF®, FBX®, COLLADA and gbXML® make the Vectorworks platforms the most interoperable design software.
Better BIM tools: Improvements to the program's BIM tools will allow designers to simplify complex BIM tasks. The new Auto Hybrid command allows users to graphically convert complex, free-form modeling forms into proper 2D representations with data, and users will experience more 3D support with 3D door and window tags and a completely re-engineered roof object based on the Parasolid®modeling kernel. Also, the Create Detail Viewport command provides an efficient way to automatically create cropped viewports, allowing for better navigation between detailed views and the model.
The best in 3D modeling: This release includes improvements to provide an efficient and effective level of modeling, such as the new Clip Cube mode, which provides additional visibility control over large complex models, and the Surface Array command, which allows for duplication of 2D and 3D geometry onto planar or NURBS-based surfaces and allows for the design of complex models, such as roof systems, curtain walls and stadium-like structures. The program also features improved perspective projection, which allows users to work with models in a full-screen perspective view with configurable horizon and includes the option to turn on the cropping window when setting up views for presentation renderings.
Integrated, robust rendering tools: New improvements to the Renderworks rendering application include non-blocking rendering, which allows the user to continue working on a project while a scene renders sheet layer viewports or images from the Render Bitmap tool; physical sun and sky backgrounds to provide natural lighting that automatically responds to a location, date and time of day; and a newArroway® Textures library, which includes wood veneers, concrete, wood flooring, stonework, tiles and other construction materials.
Improved efficiency: Navigation enhancements increase the speed at which users can move around a drawing. Other improvements include support for custom line types, hyperlinks, align/distribute leader lines and images in worksheet cells.
The English-language version of Vectorworks 2013 software will be available for download later this week. We will begin shipping the English-language version next week. Localized versions will be available in the coming months. Please check with your local distributor for availability. Please visit www.vectorworks.net/2013 to learn more about the product line.