GRAITEC, a leading software developer for CAD and structural analysis solutions for the construction industry announces that GRAITEC Advance 2013 has passed the Windows 8 compliancy tests and received the "Windows 8 compatible" logo.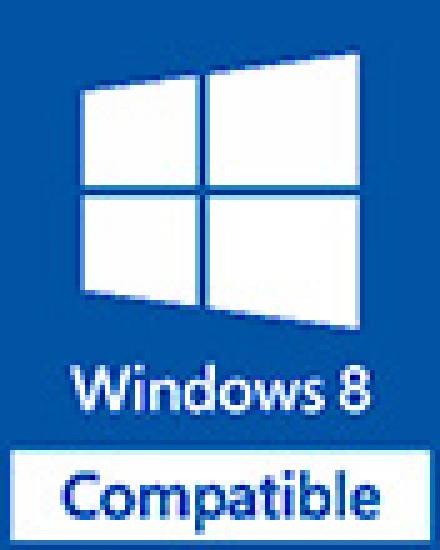 Graitec Advance is a software suite consisting of four products: Advance Steel, Advance Concrete and Advance Design. Each product passed the Windows 8 compliancy tests and is certified by Microsoft to meet all the performance and security requirements for running on the Windows 8 Operating System. This applies to Version 2013 of the Graitec Advance suite.
Clean reversible install test, which checks for the following: the apps do not force the system to restart after installing / uninstalling; long file names and folder paths are allowed during install / uninstall processes; the app does not block silent install/uninstall and also makes the required entries in the system registry.
Install to the correct folders test: verifies that the app writes its program and data files to the correct folders.
Digitally signed file test: tests executable files and device drivers to verify they have a valid digital signature.
Support x64 Windows test: test the app to make sure the .exe is built for the platform architecture onto which it will be installed.
OS version checking test: tests how the app checks for the version of Windows on which it is running.
User account control (UAC) test: tests the app to verify that it does not need unnecessarily elevated permissions to run.
Adhere to system restart manager messages: tests how the app responds to system shutdown and restart messages.
Safe mode test: tests if the driver or service is configured to start in safe mode.
Multiuser session test: test how the app behaves when run in multiple sessions at the same time.
Crashes and hangs test: monitors the app during certification testing to record when it crashes or hangs.
Compatibility and resiliency test: verifies the app does not use any Windows compatibility fixes.
Windows security features test: tests the app to verify it uses the Windows security features and strong ACLs.
Windows security best practices test: test the application capability of securing the Windows system and network. Installing an application should not add a security breach nor a best practice deviation.
"Windows has always been about giving developers the platform they need to build rich, compelling experiences for their customers," said Aidan Marcuss, Senior Director of Windows Core Marketing and Ecosystem at Microsoft. "Consumers and businesses alike will benefit from the new era of Windows that brings new experiences across PCs, laptops and tablets."
"GRAITEC is excited to launch a Windows 8 compatible version of Graitec Advance," added Manuel LIEDOT, Chief Product Officer at GRAITEC. "We feel confident that Windows 8's beautiful new design, cloud connectivity, great hardware and solid foundation will provide a great experience with Graitec Advance."