ZWSOFT, a leading supplier of CAD/CAM solutions for the AEC and MCAD industries, today announced that ZW3D 2013 SP Beta will be launched in early August. Amidst the numerous new features and improvements, the support for 64-bit computing should be one of the most anticipated to all the ZW3D users. The ability to flexibly handle larger drawings makes ZW3D 2013 SP more competent in modern 3D designs.
Pervasive Market Demand for 64-bit Processing
With 64-bit computing, a larger RAM system will be feasible. Today's 32-bit operating systems can only support up to 4GB of RAM, which becomes a limitation as the more complex 3D design gains popularity, especially for companies and organizations with the need to access huge amounts of data.
"It is in manufacturing and mold design industries where the limitations of the 4GB support in a 32-bit system have been obvious, so the need for 64-bit processing arises," said Colin Lin, Vice Director of ZW3D Overseas Business. "Using the 64-bit version of ZW3D, uses can become more productive with the complex and sophisticated tasks."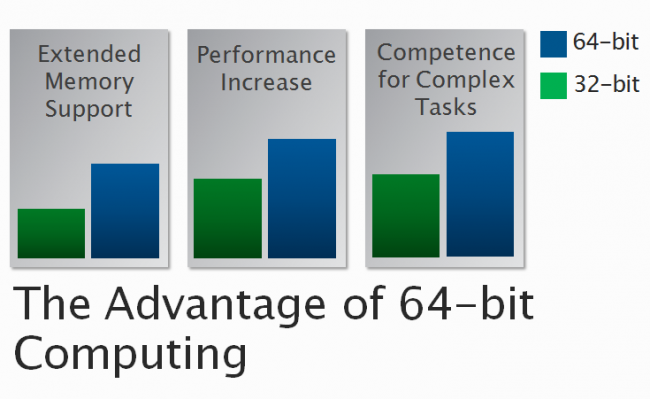 More Design Possibilities with Optimized Memory Usage
The 64-bit version of ZW3D 2013 SP makes full use of the optimized memory usage to improve the software performance. ZW3D is now empowered to access far more memory than on the 32-bit systems, therefore competent for even the most complex ZW3D operation. With the more efficient use and allocation of memory, ZW3D 2013 SP is super fast and takes full advantage of the spaciousness of the processor and memory. This will be a benefit when working with complex parts, large assemblies and drawings, performing simulation and rendering.
Dave Bebbinton, an experienced designer in Sketch Evolution Ltd., is highly satisfied with the better data import of this new launch, "I have tried to import the Catia V5 file for the Jaguar part, and ZW3D works amazingly well. I really appreciate the support from ZW3D I've received in many years."
The 64-bit support enables ZW3D 2013 SP to edit, visualize, simulate and render large drawings more quickly and efficiently. In this beta test, the 64-bit version will be launched simultaneously with the 32 bit version, in order to address the diverse needs of design and engineering users worldwide.
ZW3D 2013 SP Beta will be launched in early August, with more details in the upcoming news. Please stay tuned with us. You can also visit our Facebook for more information about ZW3D and other ZWSOFT products.