SimpleCAD.com has developed a specialized CAD Welding Library of Symbols that is now electronically deliverable.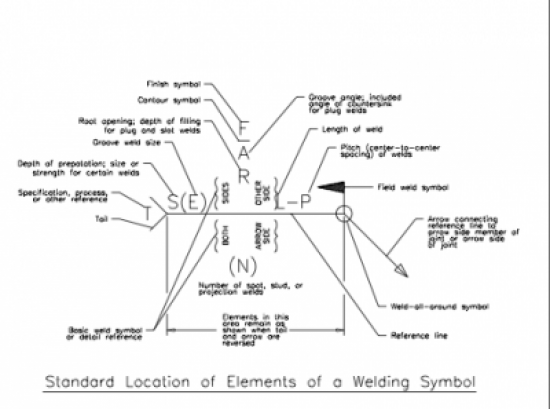 The complete set of symbology for welding drawings uses specifications from American Welding Society (AWS). The software add-on can be also be accessed from the menu bar within AutoCAD.
Welding Block Library Features:
Welding blocks simply integrates into AutoCAD's menu bar

Blocks inherit current layer properties

Draw with American Welding Society (AWS) specs.

Organized and easy to use

Free installation available if needed
169 welding symbols are included and are organized as thumbnails within the drop-down menu.
SimpleCAD director, Erik Z says: "The Welding Library is organized and very easy to install. But if you need help, we offer a remote install to your computer using a small app we provide. SimpleCAD also offers a 30-day guarantee on the drawing package."
Welding Library Requirements:
AutoCAD 2000 through 2014 required

A DXF library is also available for non AutoCAD Users

Electronic software delivery occurs within 24 hours
One of SimpleCAD's missions is to increase users design and drafting productivity at a very affordable cost.
SimpleCAD offers various CAD solutions, symbol and hatch libraries for various industries. Samples of their software and block libraries are always available upon request.