IMSI/Design, a pioneer in mobile solutions for AEC and the global leader in retail CAD, announced today that DesignCAD® 3D Max v23 is now shipping.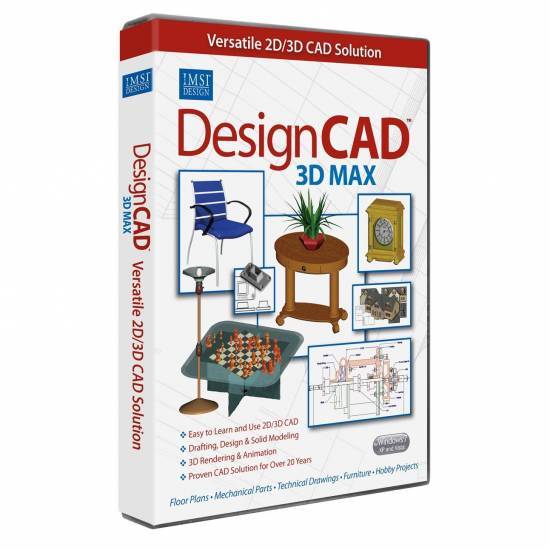 Earlier this year, the product review website TopTenReviews.com, named DesignCAD 3D Max the #1 CAD product of 2013 for small-to-mid-sized businesses and hobbyists.
"We've worked hard to make sure DesignCAD continues to be a price/performance leader in CAD," stated Bob Mayer, COO of IMSI/Design. "New version 23 is no exception, with the introduction of a new GPU-accelerated drawing engine and the latest AutoCAD® file format compatibility."
DesignCAD 3D Max v23 includes many new features and enhancements, including:
New Redsdk, GPU-Accelerated Drawing Performance - Zooming, panning, and rotating in wireframe display mode is up to 30 times faster.
New AutoCAD 2013 and 2014 file support - Support for import and export of the latest .DWG and .DXF file formats.
New Layer Options - Users can select the color of text on highlighted layers and more easily toggle on layers.
Improved Solid Boolean Operations - New option to limit the function to pre-selected entities only.
Improved Stretch Command - New option to enable multi-layer editing offers greater control.
New Centered Mouse-wheel Zoom - Zoom now centers on the cursor position.
Improved Mitering - The edge of a piece of material is more accurately displayed.
Availability and Pricing
DesignCAD 3D Max v23 is available directly from IMSI/Design and has a suggested retail price of $99.99 in the U.S.