Now that your summer vacations are coming to an end, the new version of AutoCAD 360 is here to make your transition back to work smoother than ever! Here's a quick rundown of what's new in version 2.1.
Those of you on iOS devices with full retina support will be able to enjoy stunning high-resolution displayof your drawings. With the new full retina support there are no more fuzzy pixels—your drawings will look sharper than ever!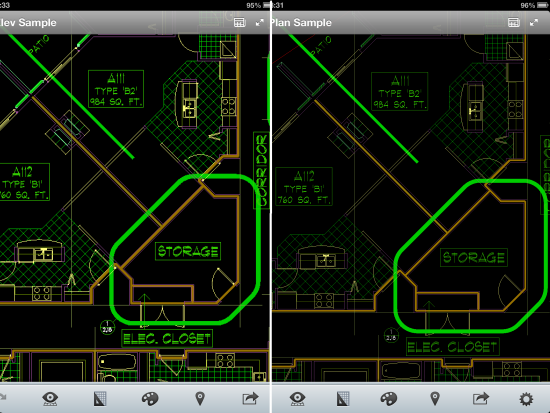 To keep you up-to-date on everything that happened while you were away and to make your everyday collaboration with co-workers easier, we added notifications. These allow you to get information in-real time, saving you time and money. Push notifications on your device will automatically inform you when:
Someone tags you in a drawing (in a Design Feed comment)
Someone replies to a comment you posted
Someone shares a drawing with you
Someone shares a folder with you
Tapping the notification will open the relevant drawing and take you directly to the relevant message so you don't have to look for it. If you open your account on a different device, you'll still be able to see all of the notifications clearly in the drawings manager. You can control the push notifications through the notification settings of your device.
Speaking of saving time, you'll be glad to discover a much faster app loading time.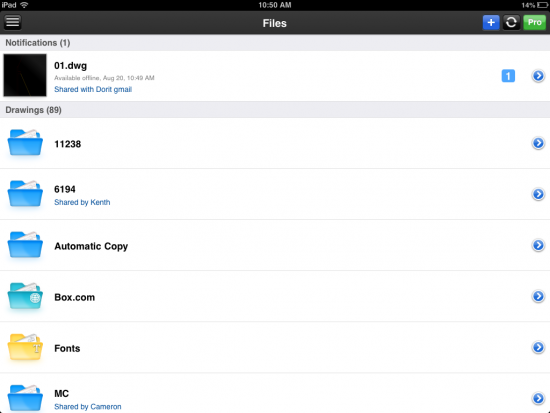 We got a lot of requests for this next feature and we didn't want to disappoint you. If you're working outside and the sun is making it hard for you to see the drawing, or if your drawing happens to use a similar color to the background, you can now enter the "Account settings" on the side bar menu to change the background color of your drawing. You can even choose a different color for your model space and your layout.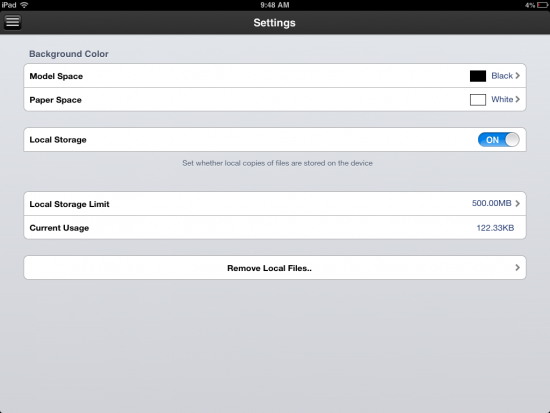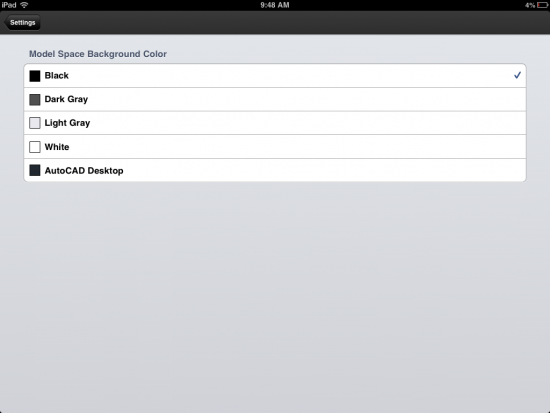 Those of you who are PDF users will be glad to know we improved PDF support to get you a better display of your drawings. We received a lot of requests around PDF support and want you to know that we're responding!
In the previous version of AutoCAD 360, the app would display the units of measure that were defined in the original drawing. Sometimes, however, users would start adding dimensions and realize that the unit type wasn't what it should be. From now on, you can easily solve this problem and change the unit type display to whatever type you need, right from your mobile. Just enter the drawing setting and choose between metric and imperial unit types (or no type at all).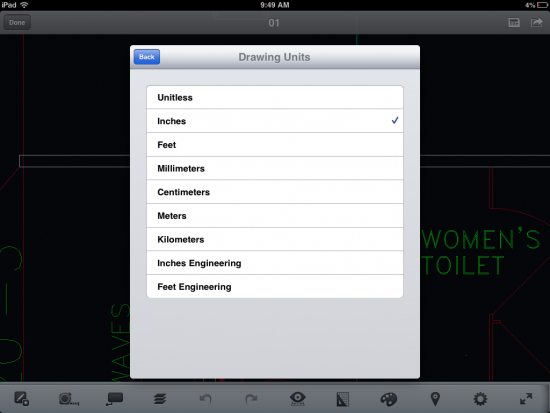 All of these features are available in the free version of AutoCAD 360.
There is one little treat for our Pro users—a feature that was widely requested: Different properties were added to the Properties display on your mobile.
Let us know what you think of the new and improved AutoCAD 360!