BenQ America Corp., provider of digital lifestyle innovations, introduced the first wide quad high-definition (WQHD) monitor designed for 3D printing, computer-aided design (CAD), and computer-aided manufacturing (CAM) applications: the BL2710PT.
Custom-built to ready users for the rise of 3D print technology, the device is made to meet the functional, creative, and ergonomic demands of designers, architects, and engineers. With a 27-inch 2560x1440 WQHD display, Display Pilot software with Auto-Pivot automation, and powerful productivity features such as BenQ's CAD/CAM viewing mode, the display enables professionals to engage in a more seamless design-to-production process.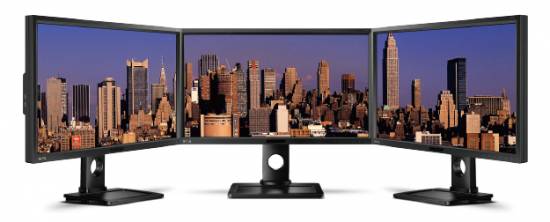 With an AHVA panel enabling 178-degree horizontal and vertical viewing angles, the BL2710PT's WQHD resolution brings 77 percent more working space to users - ideal for designing, planning, and printing 3D prototypes. The monitor displays graphics at 1920x1080 in full HD and enables higher pixels per inch (ppi) for a sharper, more precise viewing experience. With the monitor's unique CAD/CAM mode, users obtain a special color map for popular CAD programs, which makes small details in wireframes more visible, while the unit's Display Pilot software enables users to change color settings automatically based on specific applications.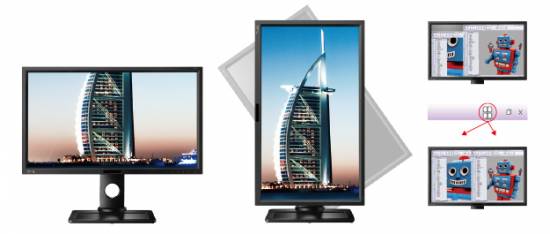 To further simplify design workflows, the BL2710PT's Auto-Pivot function dynamically rotates and partitions content with just one click - eliminating the need to change computer settings manually. As a result, users can spend more time with their designs than on their screen's calibration. Making the monitor even more efficient are its two additional USB 3.0 ports, which transfer files nearly four times faster than the traditional USB 2.0 interfaces commonly found on today's monitors.

To increase user comfort during long periods of computer use, the BL2710PT incorporates BenQ's exclusive ZeroFlicker technology. Since backlight LED controllers in regular monitors can cause rapid flickering at a rate of 200 Hz per second when brightness is reduced from its maximum level, user comfort can be compromised in applications where longer viewing sessions are required. Designed to counter this effect, BenQ's ZeroFlicker technology is engineered to eliminate traditional LED flicker issues using a new direct lighting system that enables users to experience improved viewing comfort. As a result, the BL2710PT enhances productivity by eliminating monitor flickering at all brightness levels, effectively reducing eye fatigue.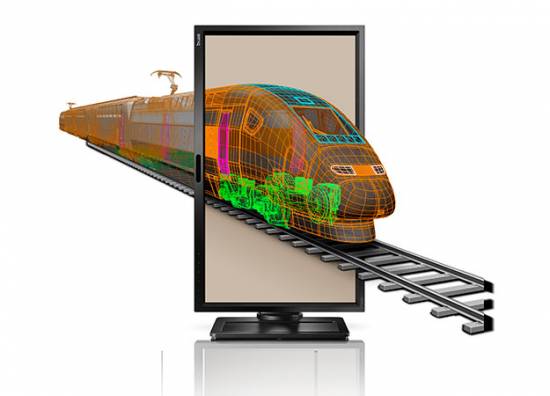 Additional ergonomic features designed to improve the visual experience of the BL2710PT include:
Automatic Eye-Protect Sensor: Detects ambient light levels and automatically adjusts monitor brightness throughout the day for optimized clarity and comfort. Perfect for designers who have large windows in their offices.
Height Adjustment Stand (HAS): Allows users to find the best viewing angle for personal use or screen sharing with an extensive range of monitor adjustments such as height, tilt, pivot, and swivel.
Reading Mode: Recreates the comfortable experience of reading books by adjusting the monitor's color temperature and brightness levels as well as balancing contrast ratio and sharpness to simulate the look of real paper.
Smart Reminder (Optional): Reminds users to take a break at predefined time intervals.
Now shipping, the BenQ BL2710PT monitor retails for $699.