ZWCAD Design, an innovative supplier of CAD solutions for the MCAD and AEC industries, today has unveiled the official version of ZWCAD Mechanical 2014 and ZWCAD Architecture 2014. These two pieces of ZWCAD+ based software are designed to provide immediate productivity for mechanical and architectural professionals.

Users can leverage the power of these industrial solutions to address increasingly complex design challenges with greater ease.
What's New in ZWCAD Mechanical 2014
Hole chart - Every hole status in the hole chart will be listed and automatically updated if there are any further modification.
Improved BOM import and export - Designers can import BOM data from Excel files, or export BOM data to excel files vice versa.
What's New in ZWCAD Architecture 2014
3D visualization - ZWCAD Architecture can generate associative 2D sections, elevations and 3D rendering models from floor plans directly. If designs change, the sections, elevations and 3D models will be fully updated too.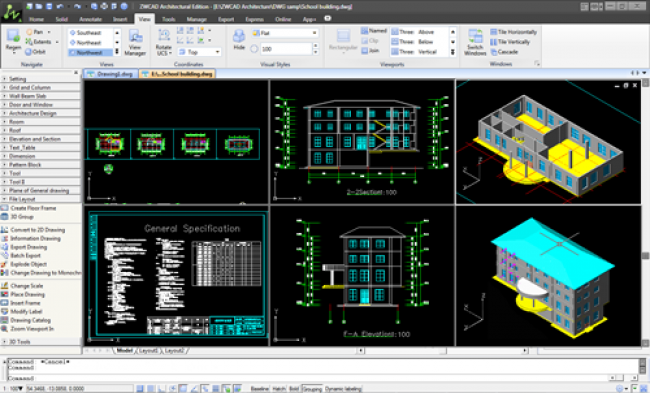 Parametric building components - Doors and types of windows such as common windows, bay windows, arc windows, and rectangle holes are available for designers to choose from. They can justify the door & window positions in batch, as well as precisely control the pile widths and the distances to walls and axis's.
Graphic and symbol annotation system - Designers can quickly make associative dimension of the architecture components including walls, doors, windows etc.