Achieving the right balance between speed and safety is essential for everyone associated with motor racing, and not just on the track. Hogan's Racing Manifolds is able to achieve an outstanding level of speed and reliability when machining its parts thanks to Delcam's FeatureCAM feature-based CAM software.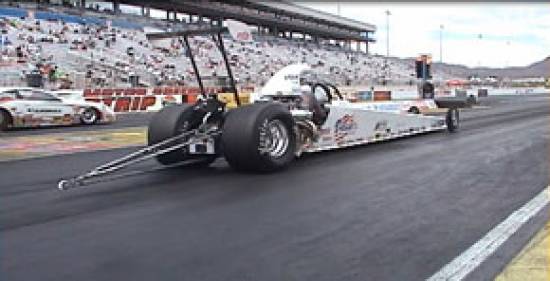 To see how FeatureCAM is used at Hogan's Racing Manifolds, please go to www.delcam.tv/hogan.
Hogan's Racing Manifolds is a family firm with a thirty-eight year history of successful manifold manufacture. It operates out of a state-of-the-art facility in Santa Maria, California, designing and manufacturing custom intake manifolds for a variety of applications in the automotive industry, including drag racing and street cars.
Tyler Hogan, President of Hogan's Racing Manifolds is passionate about his industry, claiming that "there is nothing like the rush of launching a dragster and going that quick." However, he is conscious of the need for precision and reliability in producing components to ensure safety in his racing manifolds.
As everything is custom-built to order, speed and simplicity of design and machining is of optimum importance to Hogan's Racing Manifolds. In this fast-paced environment, the company is always working to a tight deadline, which is why FeatureCAM's speed of programming is so important. Mr. Hogan explained that, when he first used FeatureCAM, he could design, program and make a part within "a couple of days". "That's not an exaggeration, that's really how it was," he remembered.
Using FeatureCAM has also allowed his business to machine parts he was not able to tackle before thanks to the toolpath simulation capabilities. "FeatureCAM is really fast at programming and then you can test the results just as quickly on the computer to see what works and what doesn't work," he explained. "This means we don't have to waste time, effort and materials testing on the machine."
Mr. Hogan praises Delcam for its support team, recommending them as "top notch". "When I have a problem, I can send the team programs that I have created. They will tell me where I went wrong, correct the program and then send me back the corrected file. They never show any impatience with me like other support people have done."
"The main reason I recommend FeatureCAM is because, when I go onto the track, I feel safe getting into the car. I can focus completely on the task in hand. I don't have things going on in the back of my head "Is this right?": "Is that right?" I just think "Go!"".
08 January 2014